See What Our Customers Are Saying About Us 
Great Couple with the perfect puppies
Was a great pleasure. The millers were so down to earth and genuine. The visit was awesome and puppies made it that much better. Will definitely recommend to friends and family.
Christopher Clark
Amazing breeder
I got my goldendoodle from Rhoda almost 2 years ago! My dog is AMAZING, we'll- behaved and the absolute sweetest. Rhoda was amazing before, during and after I got my puppy! She still checks in and makes sure he's doing well. Very genuine and truly care about the puppies and where they end up. I recommend 10/10 times. Picture is of him at year and half old!
Alexandra Gould
A great couple with the cutest dogs
I just bought a teddy bear puppy from the miller's. It was an amazing experience
They are professional and caring and too honest which is rare to find
Rhoda is a great girl I was so comfortable dealing with her and asking her abt the puppies. The teddy rest puppies are tooo cute in person than the photos
I totally recommend the millers they are genuine ,caring and professional
Rita Solomon
The greatest and amazing dog we have ever had. These people are doing something right for sure. The dog is no problem and smart. Good choice fair honest GOD fearing people safe for sure. We love them and of course we have bonded already with our new puppie. Great choice for sure.
These are honest good people and the dog we chose is the greatest dog ever, smart and loveable, we have bonded already. This is a honest good family operation with GOD 's people giving the care to your choice of a dog. We are truly blessed we found them , they are great. You will find out with the best pet you have ever picked.
Capt. Pete and Stephanie Lutz
A Great Experience
We learned of Miller's Luxury Puppy through an online search for a small Ohio dog. After seeing a picture of an available 'Teddy Bear' puppy, we made an appointment with Keith and drove 2 hours to Sugarcreek. Unfortunately, that pup was no longer available but Keith introduced two adorable 8 week Shih Tzu puppies to us and 'it was love at first sight'! Both Keith and his wife were so patient, helpful and personable as we interacted with the siblings. The hardest part was making a choice and it was 'meant to be' that we chose both Stella and Scotti! We've been encouraged to call Keith with any questions or concerns as we integrate these adorable pups into our home and lives! So fortunate to have found Miller's Luxury Puppy; highly recommended them!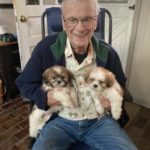 Jon and Marilyn McCollister
Great and professional family.
Great and professional family. Had no problems with picking up Scout. The puppy is great. Would recommend to anyone looking for a mini goldendoodle.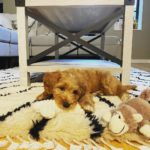 Przemyslaw Koziar
A life altering experience
I cannot say enough about this family. My husband had been looking at cocker spaniel puppies online unbeknownst to me and the picture of our pup just spoke to him. Then Covid-19 lockdown. Well, surprise! They have a nanny courier service! Drove our boy from Ohio to Alabama. He has enriched our *old people* lives beyond belief. Rhoda stays in touch and even helped contact our pup's siblings' owners so we could stay in touch. I wouldn't hesitate a second in recommending this breeder.
Katie Scott
Wonderful customer service
We felt very good about using Millers. The puppies were adorable and seemed well cared for. The owners took attention to ensure we felt comfortable it was the best fit for my elderly mother and my family. They were flexible and easy to work with and had excellent communication. The whole process was easy and smooth. We love our little puppy and can't wait for her to become a true member of our family: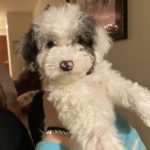 Sara Stock Mayo
Cutest puppies!!
We just bought a teddy bear puppy from these people and they take such good care of them, and the puppy has adjusted well!! Such a clean, wonderful place!!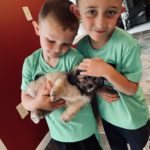 Karen mullet
Maggie Is My Joy
When I lost my 17 year old boy I was devastated.
So was my 13 year old who had lost his lifelong companion. I thought I was going to lose him too.
My daughter found Millers and from the very first contact Rhoda was a joy. From sending pictures and videos to arranging transport she was so kind and helpful.
Maggie is my joy! She's so happy and healthy she's been able to pull my other dog out of his depression.
I would definitely get another pup from Millers.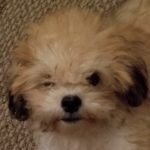 Kate Yazowski
She was worth the wait!
Our family has been on the fence for what seems like years about getting a dog, and I've always said that it would have to be the *perfect* dog for us to move ahead. Well, Millers Luxury Puppy had exactly that with our newest family member! They were so knowledgable and patient in answering all of our questions and they really knew their puppies well, from temperament to activity level and everything in between, and the puppy starter kit and health guarantee put our minds at ease.
Millers Luxury Puppy was very accommodating to our travel schedule and shared video clips and pictures before we even met. We were especially touched by the follow-up message making sure we all made it home okay and everyone was settled in and happy. We drove from Virginia for our puppy and I would absolutely do that trip again if it was a Millers Luxury Puppy dog.
Sarah Beck
Sweetest puppy ever <3
Rhoda was wonderful to talk to and made adoption a breeze, sending videos and updating me on how Comet was doing. She was also amazing, answering any questions I had both before and after receiving Comet! My family loves our new puppy, he's been so playful and sweet. He's adjusting so well and we could not be happier. Would definitely get another puppy from Millers in the future!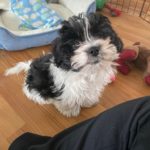 Karen Hou
Great care and service and the best puppy!
We recently purchased Asher, a cute mini golden doodle from Miller's luxury puppy. We live in California and couldn't find a golden doodle anywhere. I found their website and the dogs and my family and I were in love with them!
I contacted them and they immediately got back to me. They offered a video chat so we can see the dogs in action. They were knowledgeable and on their own sent us more videos of our sweet guy before we got him. We had to have him sent via aircraft and on the day of his arrival they sent me a note to see if he arrived.
I really liked how they genuinely cared about our dog and were so happy to see him in a happy home. When I had questions, they quickly got back to me also.
I would strongly suggest anyone looking for a puppy well taken care of uses them! When Asher gets out of his wild puppy stage, I think we may get another one!
Thank you Miller's Luxury Puppy for all you did to help us and for giving us our sweet little fur baby!!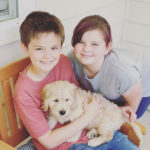 Emily Phillippe
Winston is a lovable addition to our family
My  friend got her puppy from this couple and Maggie has been a joy to her. I wasn't really ready for another dog but when Winston came available again I just couldn't resist getting him. Rhoda was wonderful and kept. us up to date on Winston's. progress with pictures and videos. When we went to pick him up we visited for a while and it great just talking with Rhoda and hearing all about Winston and his siblings. I would definitely purchase another puppy from them and would highly recommend this couple to many one looking for a puppy to adopt.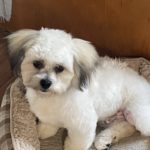 Beverly Harter
Precious new baby
We found Millers Luxury puppy from a referral of a friend who sent us condolences on loss of our long time doggies. Went on line and found a litter available. Chose our Toby and flew out to Ohio that week to pick him up. We found a beautiful loving couple with a totally awesome kennel. The pappies are raised with complete human loving interaction and play time. Arrangements with the vet for air travel were handled and away we went. It was so hard for us not to get two puppies as they were so adorable. This was the finest kennel with the very best set up. And these puppies are amazing. Born and reared in a paradise country environment with loving care!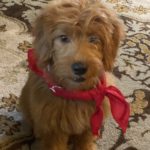 Barry Williams
Let Us Know How We Are Doing By Leaving Us A Review